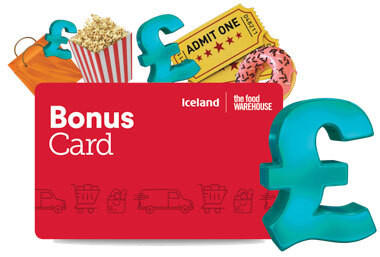 Join the Club
Enjoy exclusive offers and bonuses, just for you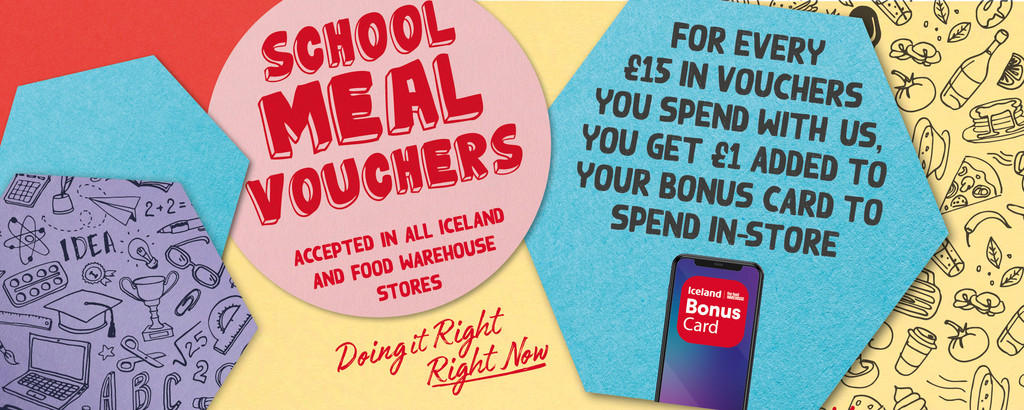 Bursting with Benefits
Swipe your card every time you shop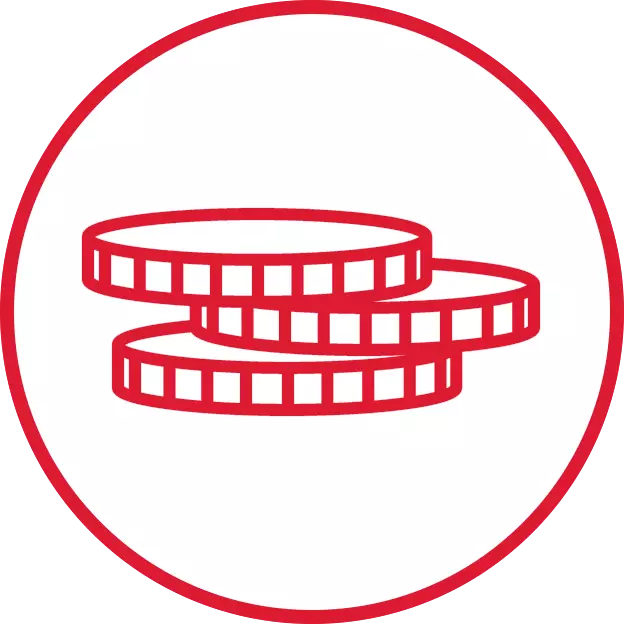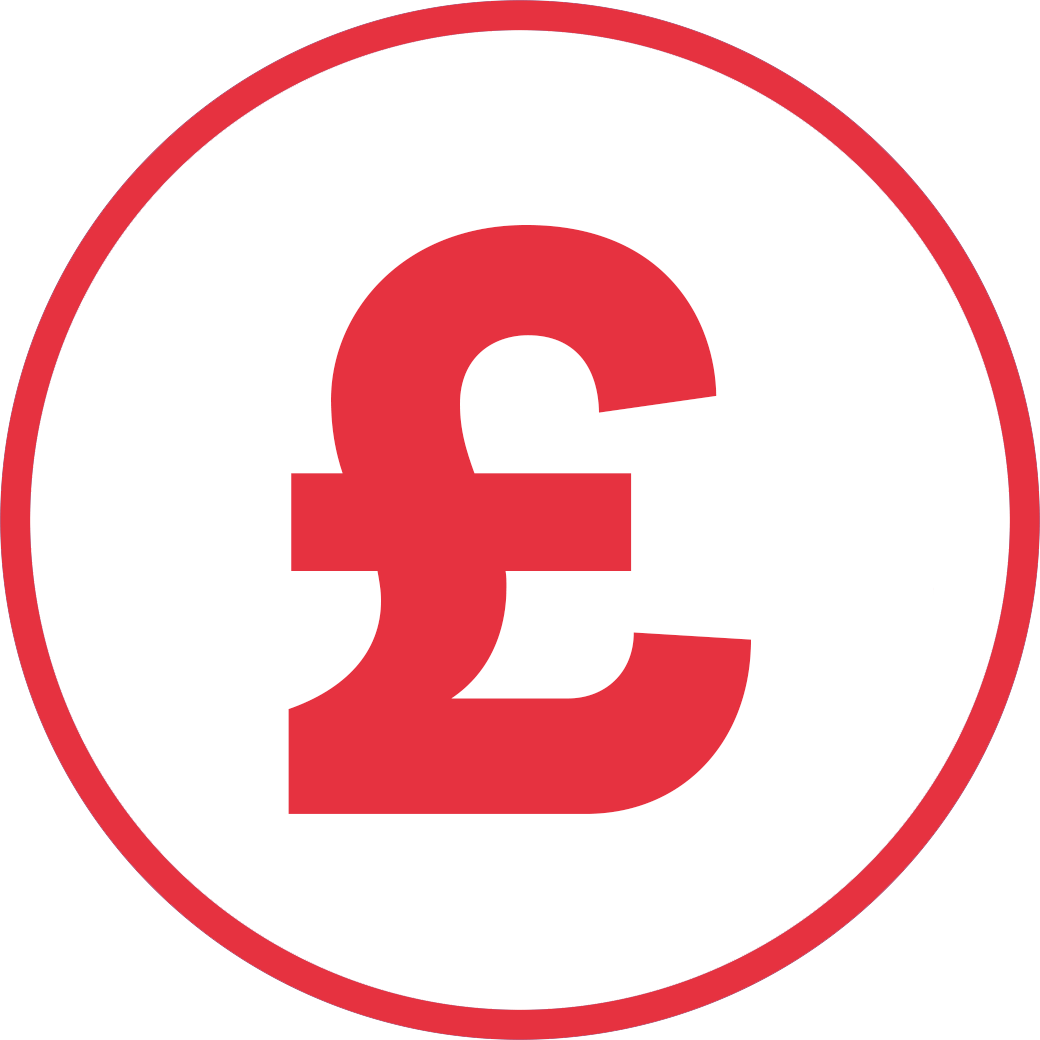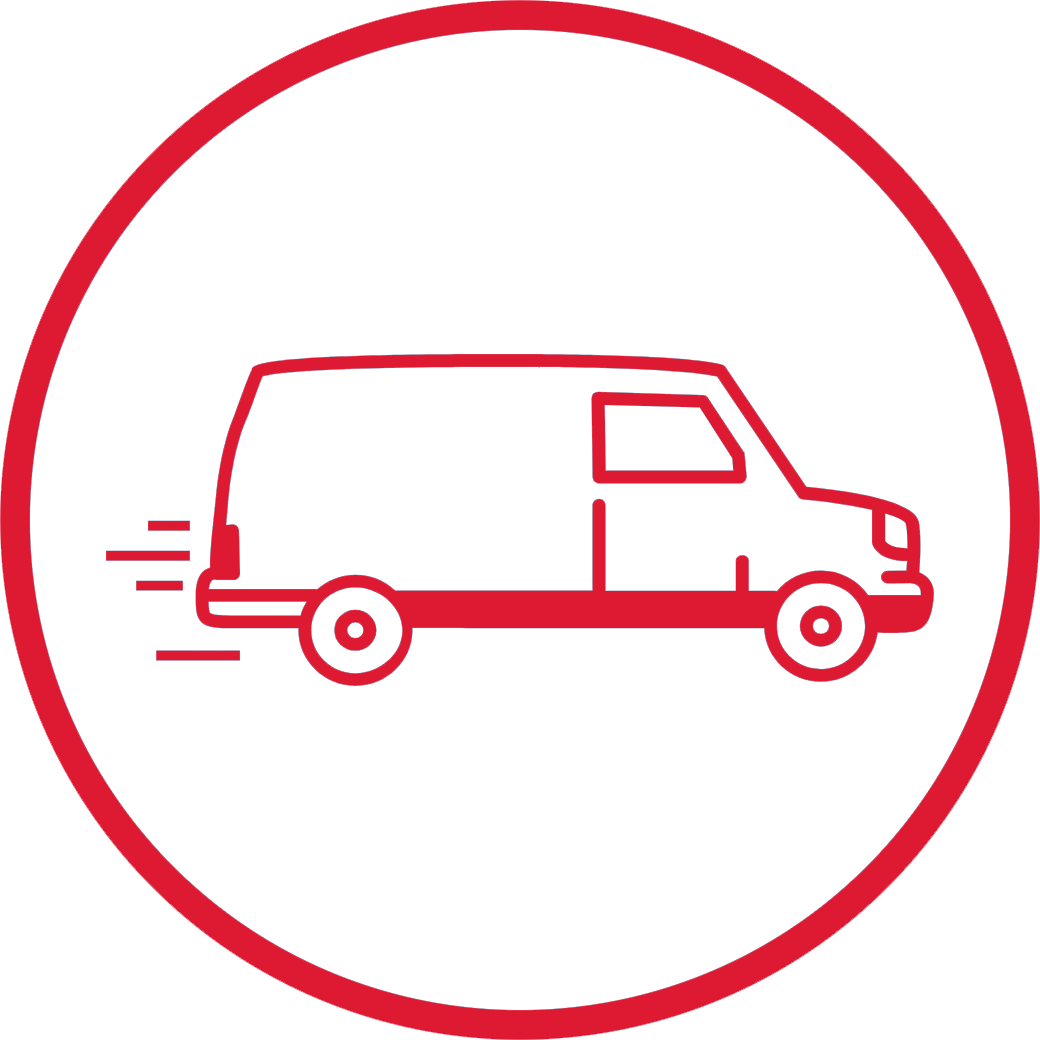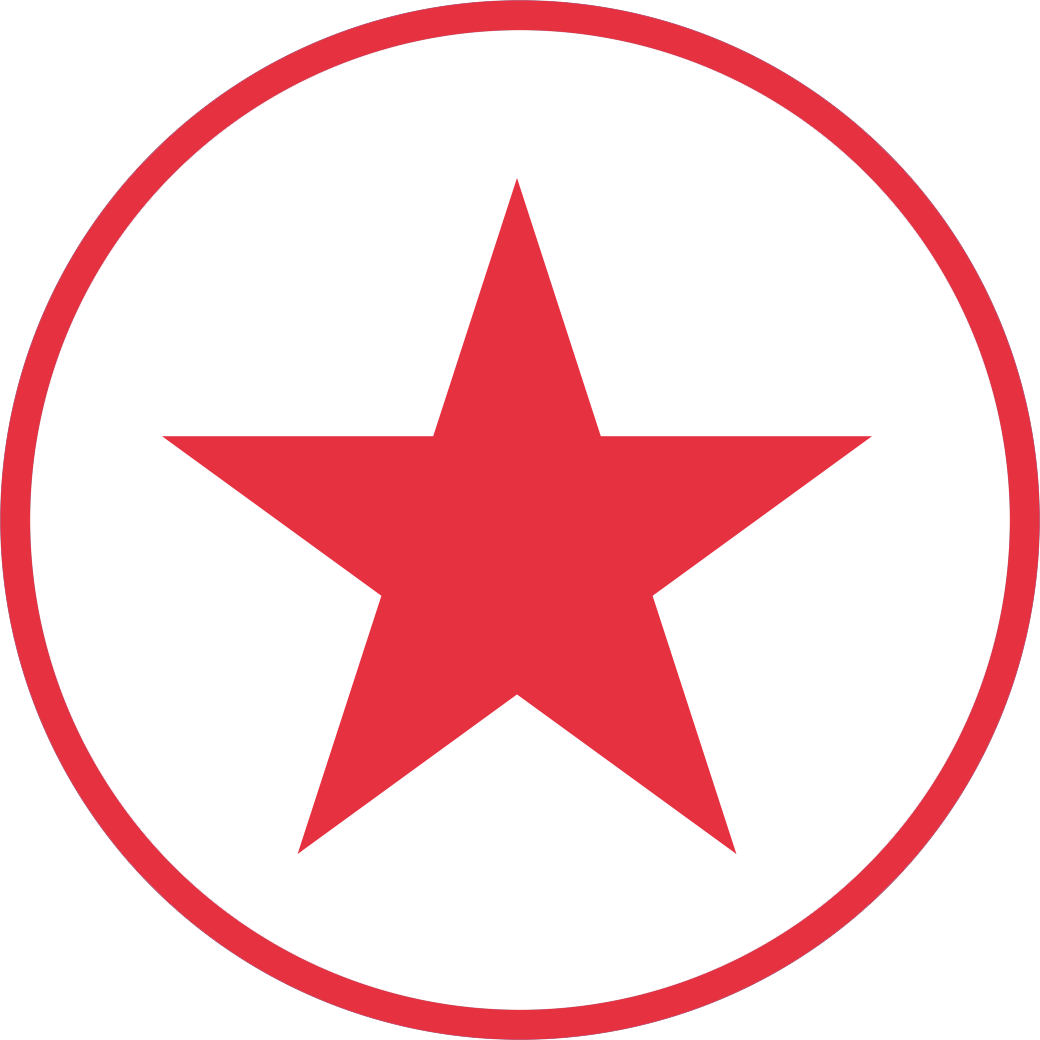 Sign up for a Bonus Card online now!
It's never been easier to join Bonus Card, you can now join online**.
Swipe your digital Bonus Card every time you shop to get the most from your Bonus Card.
Join Bonus Card
If you'd prefer a physical card, you can still pick up a Bonus Card in store too.
Pick up a card in your local store and then register it online.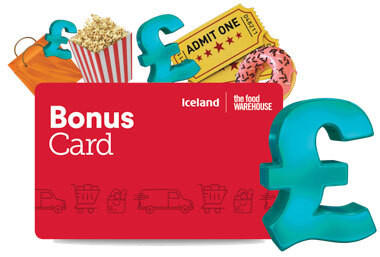 Bonus Card now on your phone
Download the Bonus Card App today to gain acess to our amazing Bonus Card prices - massive savings on big brands every week
View and top up your savings instantly. We'll give you an extra £1 for every £20 you save
Be the first to hear about our competitions, giveaways and top offers
Use your app at the till for access to our Home Delivery service
Shop online via the app for a quick & easy way to complete your weekly shop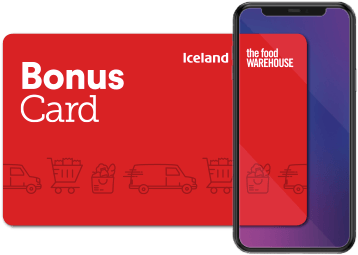 Save with Bonus Card
Get more for your money with Bonus Card
£1 back for every £20 you save*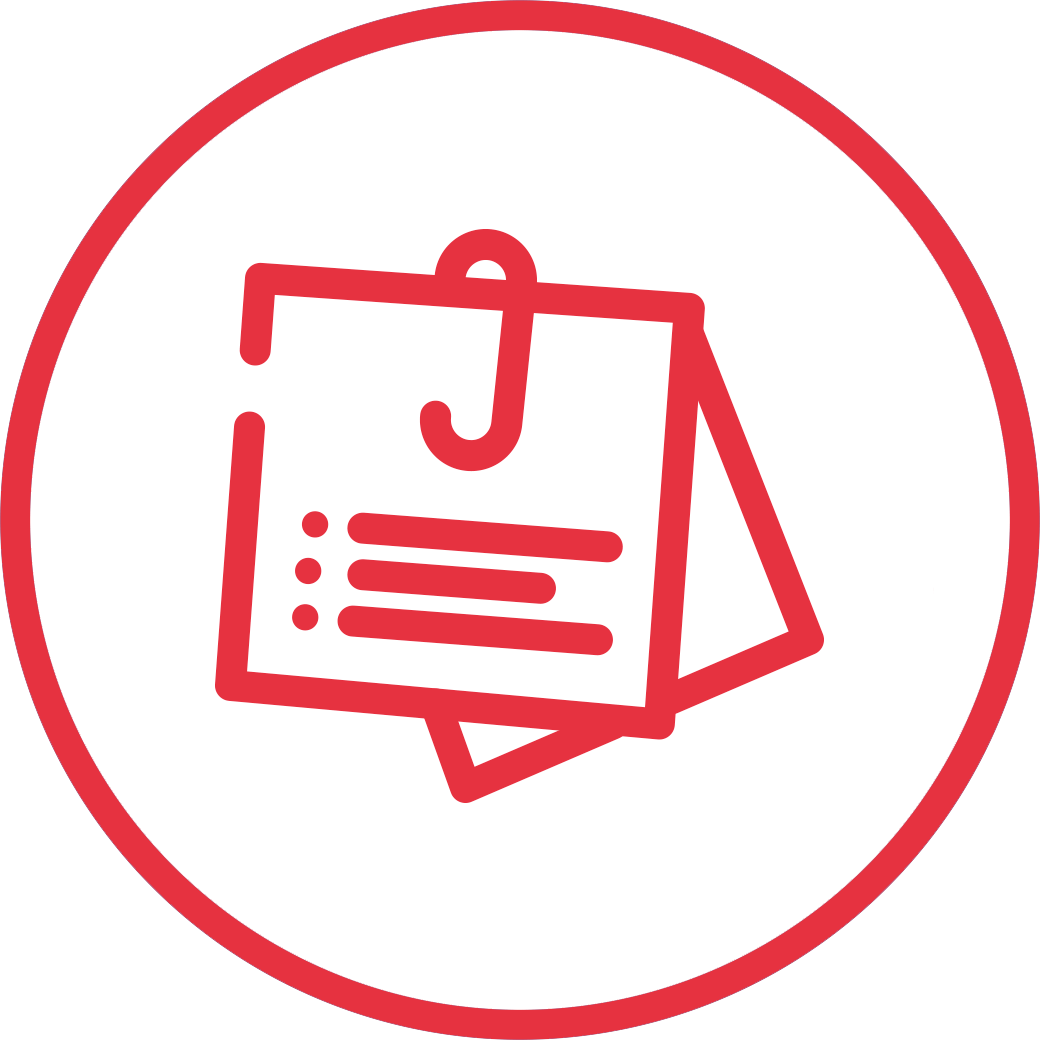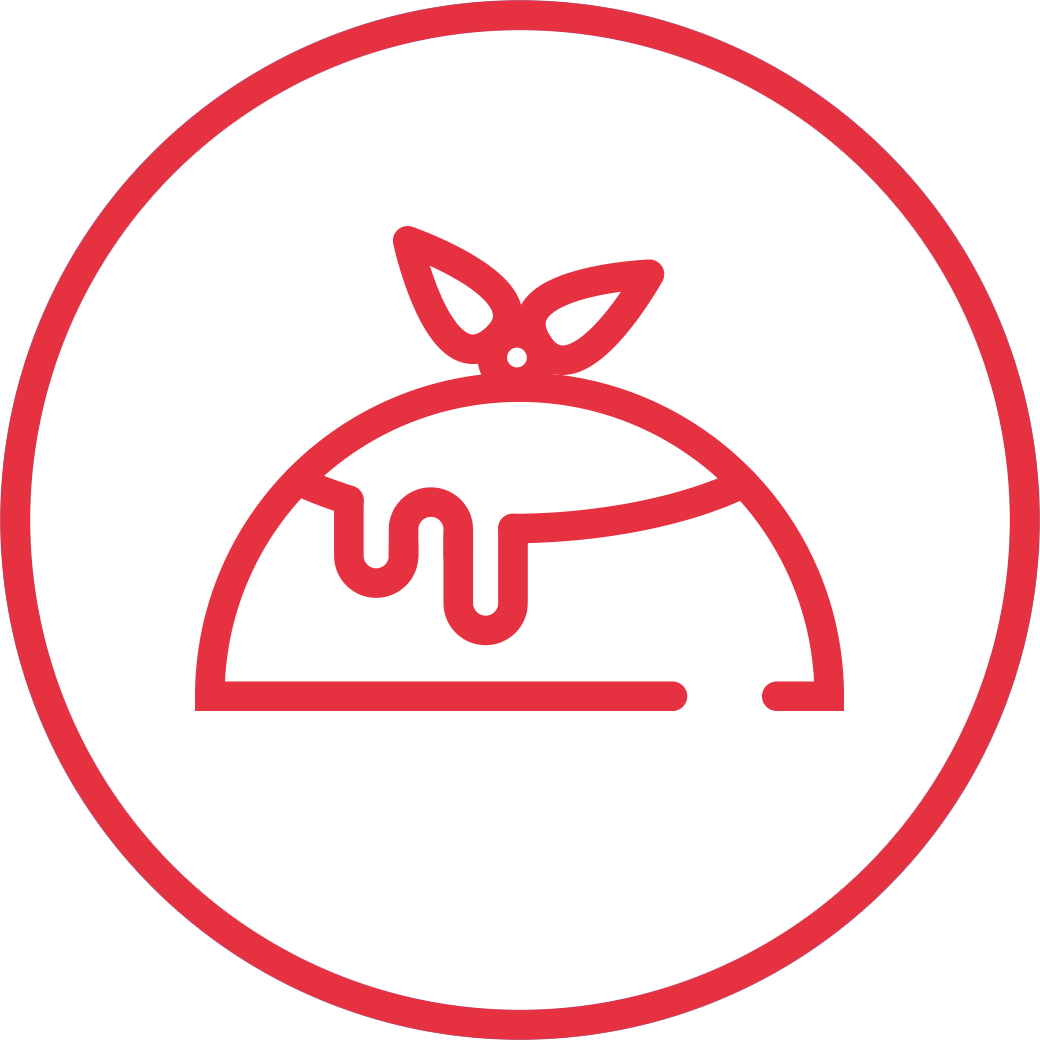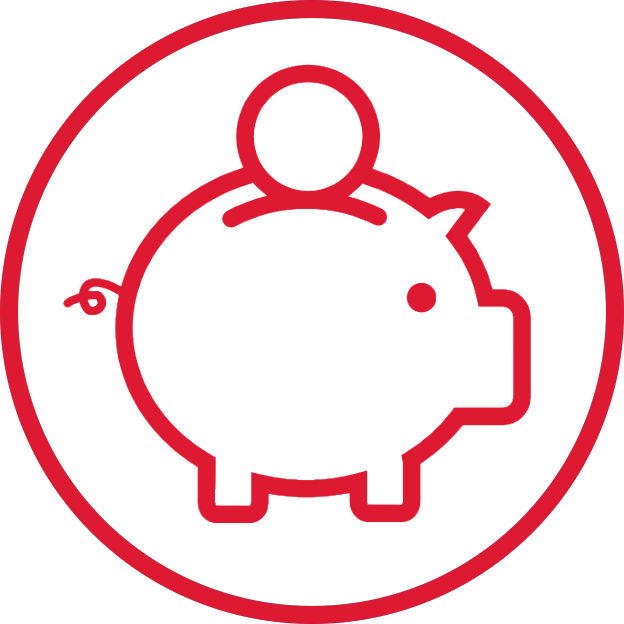 Bonus Card Savings is so easy
You will receive a £1 bonus each time an aggregate of £20 of savings is added to your savings balance.
Save as little or as much as you'd like, in one go or in smaller amounts.
Receive £1 bonuses all year round.
Spend as much or as little of your savings whenever you want, in store and online.
Check your balance at any time, on the bottom of your till receipt, by asking a cashier in store or by logging in online, going to 'My Account' and clicking 'Bonus Card'.
Always safe
Your money is protected and there whenever you want it.
How to save and spend with Bonus Card
Save and Spend In Store
Save
Let the cashier know how much you'd like to save and we'll load it onto your Bonus Card.
Spend
Let the cashier know how much you'd like to spend and the amount will be taken off your bill.
Save and Spend Online
Save
Register or sign in at https://www.iceland.co.uk/login
Visit 'My Account' and view 'Bonus Card'.
Select 'Top up Bonus Card'
Spend
Once you are at the checkout page, choose how much you'd like to spend.
Save on the app
Save
Sign in to your account on the Iceland Bonus Card app
Link your Bonus Card (you only need to do this once).
Go to 'My Card' and select 'top up'. You can then top up any amount with your preferred payment method.
Haven't joined the club yet?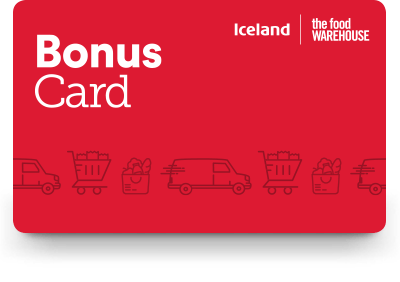 Get a Bonus Card
You can sign up online for a digital Bonus Card with all the same benefits online or through the app.**
Join Bonus Card
Download the app
Or pick up a physical Bonus Card in your local store, then register online.
Find Nearest Store
*Terms and conditions apply. Minimum order of £25 required to use online order and minimum order of £20 in store delivery service. Free delivery for in store orders over £20 and online orders over £40 (£3 delivery charge otherwise payable). £109 saving is based on saving £2 on your Bonus Card per week, plus receiving a £1 bonus for every £20 saved over a 1 year period. Visit iceland.co.uk/terms for further details.