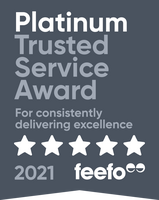 Awarded four years running!
Website easy to understand and navigate around. Drivers leave shopping bagged on doorstep and are always cheerful and polite. Fantastic value and range of items for freezer and fresh produce.

- A Mancini-Smith, Norwich

Good news! We'll text you on the day of your delivery with a 60 minute delivery window so you can get on with your day.
Join thousands of new customers shopping online
Join Iceland today