Additional Information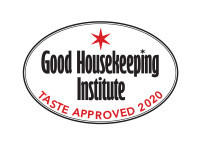 Nutrition Info
How to cook
Deep Fry Frozen
Fan 175°C Cook time: 3 min. - 5 min.

Remove required amount from packaging, place in the wire basket.
Fry for 3-5 minutes.
Drain well and serve.
---
Oven Frozen
Fan 200°C Cook time: 18 min. - 20 min.

Gas 7
Remove required amount from packaging.
Place on a baking tray in a single layer near middle of the oven for 18-20 minutes.
Turn half way through cooking time.
Ingredients
Potato (92%), Sunflower Oil (4.5%), Rice Flour, Potato Starch, Dextrin, Salt, Dextrose, Turmeric.
Additional Info
Thin cut potato chips with a seasoned coating, pre-fried in sunflower oil.
Dietary Information
SUITABLE FOR VEGETARIANS
Manufacturers Address
Packed for Iceland Foods Ltd., U.K., CH5 2NW & Iceland Stores Ireland Ltd., Unit 250, Corporate Park 2, Blanchardstown, Dublin 15.
Return to
To contact us please call: 0800 328 0800
Package type
Bag
Storage information
Keep Frozen at -18°C or Colder
A note about our product information
A note about products info
We have done everything we can to ensure that the information we provide about all the products listed on this website is accurate and up-to-date. However, food products in particular are constantly being improved so their ingredients and the other information we publish here, including details of their nutritional content and allergy advice, is liable to change. For this reason, we strongly recommend that you always read the actual product label carefully before using or consuming any product. Please do not rely solely on the information provided on this website.
Customer Reviews
(400 customer reviews)
Submitted by Iceland Customer on 26/11/2020
These french fries are an absolute winner in our household, so lovely I recommend them to everyone!
Submitted by Karla Knott on 1/11/2020
Fabulous. I deep fried them for 3 mins. My Grandsons tell me that they are the best ever.
Submitted by Iceland Customer on 9/10/2020
Taste superb and very quick to cook
Submitted by Iceland Customer on 22/7/2020
Deep fried in lard, like Mum used to make - and they were perfectly delicious. 3 minutes to fry from frozen. Even my son (ever the pickiest eater) said they were delish and tasted like McD's fries used to!
Submitted by Iceland Customer on 20/6/2020
Perfect in my air fryer, not sure why they have bad reviews. I am glad I tried them after the negative reviews, they taste great and awesome value
Submitted by Iceland Customer on 17/6/2020
I should have taken notice of the previous reviews. They were in the oven far longer than stated on packaging and STILL raw! The whole bag went in the bin.
Submitted by Stephen Adams on 15/6/2020
These used to be amazing. I don't know what it is now, but the taste seems really off the last few bags I've had. It's like eating a mouthful of oil too. The chips are bitty and seem ov a lower quality. They cook differently and the oil in my fryer has been going frothy and bubbling over when I cook them leaving oil everywhere. Fryer is never overfilled, changed regularly and set at correct temperature.
Submitted by Iceland Customer on 15/6/2020
Used to be great since packaging changed so has the actual taste of the product not at all nice anymore shame you changed them
Submitted by Katarzyna Smiejczak on 13/6/2020
Delicious and very crispy. I Love them
Submitted by Kevin Molloy on 21/5/2020
best fries on the market and at an unbelievable price don't over cook them we have them twice a week especial now with the chip shops chips getting dearer by the minute they go lovely with Iceland's 100% burgers
---
Nutrition Info
---
Ingredients
Potato (92%), Sunflower Oil (4.5%), Rice Flour, Potato Starch, Dextrin, Salt, Dextrose, Turmeric.