Additional Information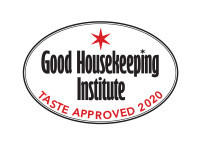 Nutrition Info
How to cook
Oven Frozen
Fan 200°C Cook time: 30 min. - 35 min.

Gas 7 Cook time: 35 min. - 40 min.

Remove required amount from packaging.
Place onto a baking tray with raised edges near the middle of the oven for Fan 30-35 minutes/Gas 35-40 minutes.
Turn half way through cooking time.
Ingredients
Potatoes (88%), Goose Fat (5%), Wheat Flour, Sunflower Oil, Salt.
ALLERGY ADVICE: FOR ALLERGEN, SEE UNDERLINED INGREDIENT IN BOLD.
Contains: wheat
Additional Info
Seasoned and pre-fried potatoes with a goose fat glaze.
Dietary Information
NOT SUITABLE FOR VEGETARIANS
Manufacturers Address
Packed for Iceland Foods Ltd., U.K., CH5 2NW and Iceland Stores Ireland Ltd., Unit 250, Corporate Park 2, Blanchardstown, Dublin 15.
Return to
To contact us please call: 0800 328 0800
Package type
Bag
Storage information
Keep Frozen at -18°C or Colder
A note about our product information
A note about products info
We have done everything we can to ensure that the information we provide about all the products listed on this website is accurate and up-to-date. However, food products in particular are constantly being improved so their ingredients and the other information we publish here, including details of their nutritional content and allergy advice, is liable to change. For this reason, we strongly recommend that you always read the actual product label carefully before using or consuming any product. Please do not rely solely on the information provided on this website.
Customer Reviews
(9 customer reviews)
Submitted by Iceland Customer on 22/11/2020
Excellent
Submitted by Iceland Customer on 12/5/2019
These are absolutely amazing, have tried virtually all the different brands and there's are the best by a long way!! Why can't I find them anywhere though??!! Please bring them back!
Submitted by Ben on 14/12/2018
Lovely spuds, used them for my test Xmas dinner and will be buying them again for the main event.
Submitted by Art on 9/12/2018
I never seem to get on that well with frozen roasties but I have to say I enjoyed these. They crisped up well and we're fluffy inside. Will definitely buy again.
Submitted by Paul on 26/12/2017
Now these were absolutely amazing. Forget Aunt bessies we have a new winner in town
Submitted by DAIO CAB on 30/12/2015
Best ones I have tried, why end them
Submitted by Matt on 28/11/2015
These make life so much easier, no more washing, peeling, par boiling and roasting! Goose fat really makes them much tastier and crispier. My only criticism would be the lack of consistency in sizes, but there is always a family member who prefers the much crispier small spuds!
Submitted by David on 12/12/2014
These roast potatoes taste amazing and cook perfectly. Knocks the stockings out of aunt bessies.
Submitted by lisa on 19/11/2014
These are so nice and lovely. Would recommend.
---
Nutrition Info
---
Ingredients
Potatoes (88%), Goose Fat (5%), Wheat Flour, Sunflower Oil, Salt.
ALLERGY ADVICE: FOR ALLERGEN, SEE UNDERLINED INGREDIENT IN BOLD.
Contains: wheat