Additional Information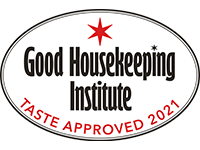 Nutrition Info
How to cook
Oven Frozen
Fan 200°C Cook time: 15 min. - 20 min.

Gas 7
Remove required amount from packaging.
Place on a baking tray in a single layer near middle of the oven for 15-20 minutes.
Turn half way through cooking time.
Ingredients
Potato (98%), Sunflower Oil (2%), Dextrose.
SUITABLE FOR VEGETARIANS.
Additional Info
Straight cut potato chips pre-fried in sunflower oil
Dietary Information
SUITABLE FOR VEGETARIANS
Manufacturers Address
Packed for Iceland Foods Ltd., U.K., CH5 2NW & Iceland Stores Ireland Ltd., Unit 250, Corporate Park 2, Blanchardstown, Dublin 15.
Return to
To contact us please call: 0800 328 0800
Package type
Bag
Storage information
Keep Frozen at -18°C or Colder
A note about our product information
A note about products info
We have done everything we can to ensure that the information we provide about all the products listed on this website is accurate and up-to-date. However, food products in particular are constantly being improved so their ingredients and the other information we publish here, including details of their nutritional content and allergy advice, is liable to change. For this reason, we strongly recommend that you always read the actual product label carefully before using or consuming any product. Please do not rely solely on the information provided on this website.
Customer Reviews
(14 customer reviews)
Submitted by Iceland Customer on 18/12/2020
I cook these in mayfair frier they always come out exactly as I like them not to brown my husband likes them a little more brown so I just leave them in longer and then they are just right for him love them.
Submitted by Lucy Davies on 16/9/2020
I've bought these before and they were quite nice but last time they had a funny taste threw them in bin
Submitted by Melonie Pickering on 2/1/2020
These were great....I did them in my airfryer and they came out crisp, golden and not at all greasy. Perfect as I am currently trying to lose some weight so these were a treat...will definitely buy them again at some point
Submitted by Iceland Customer on 23/11/2019
Quite good. Regular oven chips with no coating. Take longer than the instructions say to turn them brown.
Submitted by Iceland Customer on 25/10/2019
Very good chips bearing in mind they are low fat. I wasn't expecting much but was very pleasantly surprised by the great taste. Will definitely be buying again. Fab price too.
Submitted by Charlotte Lewis on 25/10/2019
Lovely! Great value size pack
Submitted by Elizabeth Hodge on 25/10/2019
Would never have guessed that these were low fat chips, really nice and light but still tasty!
Submitted by Frances Simpson on 18/10/2019
I bought these chips recently I put them in a hot oven for the correct time took them out and found them to be not quite done. I put them back in again for a further ten minutes they were better but still not quite done. The next time I had them I shallow fried them in the frying pan they were nice. I found these chips did not go the nice golden colour I was expecting! Sorry but I won't be buying these again.
Submitted by Iceland Customer on 27/9/2019
They didn't taste any different from normal chips, they were really nice
Submitted by CTellis on 20/9/2019
They tasted great and the kids loved them too
---
Nutrition Info
---
Ingredients
Potato (98%), Sunflower Oil (2%), Dextrose.
SUITABLE FOR VEGETARIANS.