Additional Information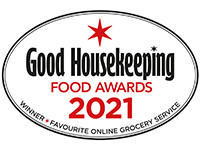 Nutrition Info
How to cook
Pan Fry Frozen
Place wok or frying pan over a medium heat.
Add required amount to the pan.
Stir occasionally until browned, reduce heat if necessary.
Drain and continue with chosen recipe.
Ingredients
Beef (100%). Typical percentage of fat content under 5%. Typical collagen/meat protein ratio under 12%.
Additional Info
Lean beef steak mince typically under 5% fat
Manufacturers Address
Packed in the U.K. for Iceland Foods Ltd., U.K., CH5 2NW and Iceland Stores Ireland Ltd., Unit 250, Corporate Park 2, Blanchardstown, Dublin 15.
Return to
To contact us please call: 0800 328 0800
Package type
Bag
Storage information
KEEP FROZEN AT -18°C OR COLDER.
A note about our product information
A note about products info
We have done everything we can to ensure that the information we provide about all the products listed on this website is accurate and up-to-date. However, food products in particular are constantly being improved so their ingredients and the other information we publish here, including details of their nutritional content and allergy advice, is liable to change. For this reason, we strongly recommend that you always read the actual product label carefully before using or consuming any product. Please do not rely solely on the information provided on this website.
Customer Reviews
(39 customer reviews)
Submitted by Rachel Williams on 10/1/2022
Use this in Spaghetti Bol - honestly can't tell the difference and I get 2 uses the for price of 1 fresh pack of 5% mince
Submitted by Samantha Durrant on 5/1/2022
Love this lean frozen mince - it cooks so well from frozen, just as if it were fresh - great value at £2.50 per pack. Wouldn't normally use/cook any sort of frozen meat but this is great for keeping in the freezer for a last minute spag bol or lasagne/chilli etc.
Submitted by Lucy Reed on 9/11/2021
We always buy this mince, tasty and lean.
Submitted by Iceland Customer on 25/10/2021
Have been buying this mince for a long time and I find it the best frozen mince out of all the supermarkets. The reason I say this is that it does not go mushy when cooked like the other brands. It is also low in fat which I like. It makes lovely spaghetti Bolognese, chilli and is perfect for mince and dumplings. I can thoroughly recommend.
Submitted by SJonathan on 15/7/2021
A mince that is 5% fat and frozen, what is not to love? No pressure to get the mince used (like with fresh) and very handy to stock up on for the family favourites such as lasagne, spaghetti bolognaise or cottage pie.
Submitted by Iceland Customer on 14/7/2021
Tasteless, dry and very unpleasant texture. I wouldn't even believe that this was beef if it had not been for the large lumps of gristle in it. Had to throw it in the bin, none of the family could eat it
Submitted by Iceland Customer on 6/7/2021
Economical, very tasty and popular with the whole family - empty plates!
Submitted by SMcsherry on 6/7/2021
This is the most naught in my house love it. Low fat tastes great. Have made lots of lovely meals with it.
Submitted by TQuinn on 6/7/2021
Good for spagettii bolonaise, shepherd's pie and even a curry very handy to have in
Submitted by NBabey on 6/7/2021
Great but can be a little chewy
---
Nutrition Info
---
Ingredients
Beef (100%). Typical percentage of fat content under 5%. Typical collagen/meat protein ratio under 12%.