Additional Information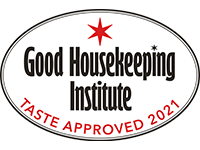 Nutrition Info
How to cook
Oven Frozen
Fan 200°C Cook time: 18 min. - 22 min.

Gas 7
Remove required amount from packaging.
Place on a baking tray near the top of the oven for 18-22 minutes.
Turn half way through cooking time.
---
Deep Fry Frozen
Cook time: 4 min. - 6 min.

Pre-heat oil to 175°C.
Remove from all packaging.
Place required amount in the wire basket.
Fry for 4-6 minutes.
---
Grill Frozen
Cook time: 10 min. - 12 min.

Pre-heat grill to a medium heat.
Remove required amount from packaging.
Place onto the base of a grill pan.
Grill for 10-12 minutes.
Turn halfway through cooking time, reduce heat if necessary.
Ingredients
Potato (96%), Sunflower Oil (4%), Dextrose.
Additional Info
Crinkle cut potato chips pre-fried in sunflower oil.
Dietary Information
SUITABLE FOR VEGETARIANS
Manufacturers Address
Packed for Iceland Foods Ltd., U.K., CH5 2NW & Iceland Stores Ireland Ltd., Unit 250, Corporate Park 2, Blanchardstown, Dublin 15.
Return to
To contact us please call: 0800 328 0800
Package type
Bag
Storage information
Keep Frozen at -18°C or Colder
A note about our product information
A note about products info
We have done everything we can to ensure that the information we provide about all the products listed on this website is accurate and up-to-date. However, food products in particular are constantly being improved so their ingredients and the other information we publish here, including details of their nutritional content and allergy advice, is liable to change. For this reason, we strongly recommend that you always read the actual product label carefully before using or consuming any product. Please do not rely solely on the information provided on this website.
Customer Reviews
(2 customer reviews)
Submitted by Iceland Customer on 5/11/2020
Tasty chips. as good as the next brand. Brilliant sized bag for price paid.
Submitted by Christine Woan on 26/7/2020
Get these every week the absolutely beautiful